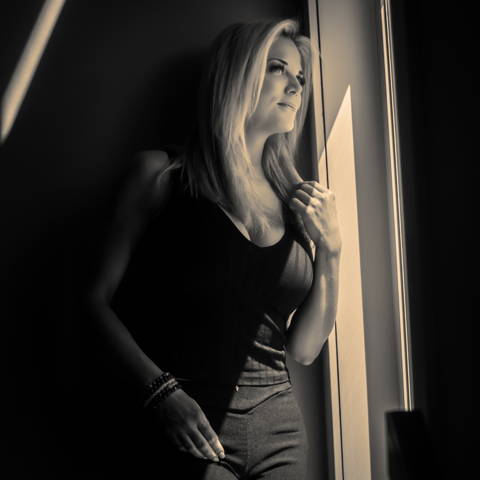 "Life has taught me that growth is uncomfortable. It's not always fair, but it's how you process the events - that determine your future. As difficult as my journey has been, I am shocked at how much I can truly handle, and it has left me completely fearless.
I lost my mom to cancer when I was 26, and although it was devastating - it brought our family closer together. My mom's sisters and my mother in law became my new moms. I was so thankful to have them for advice as I was a new mom with babies. So five years after losing my mom, we were absolutely devastated to find out that my mother in law had cancer. She had a very short battle, and this came as a complete shock. This of course shook up the whole family. She was the most gentle and sweet woman, and so devoted to her grandchildren.
I couldn't believe that my kids now had lost both their grandmothers. However, a few short years later, I was to lose my aunt to breast cancer. I had become incredibly close to my mom's sister as she encouraged me to get tested for the gene and walked me through the first round of my surgeries - a path that she had already walked.
There were so many losses in such a short time. This was when I turned to painting and candles as a way to cope. I had no idea that my biggest loss was to come one year later. A year and half after my aunt's funeral, I was sitting in the RCMP chapel in Depot, in the front row, with my two children - being presented with my husband's Stetson, and a Canada flag draped over his casket. There are no words. Complete devastation.
During his last few years, my husband was suffering with PTSD and that was incredibly difficult for all of us. Our marriage suffered. Our children saw too much. We were a mess.
It was during this time that I engulfed myself in painting and experimenting with candle recipes as a way to cope. It shocked me when people saw the beauty in my work, because there was so much pain that inspired it.
The last decade of my life has been completely unbelievable.
But I'm still standing, and raising our two kids. Mine is a story of resiliency. We need to talk about these stories so that people don't feel alone. Many of us walk a different version of the same path.
My company is a reminder that life is messy, and that's ok. It's not always easy, and my particular road is filled with trauma, loss, and resiliency. I have learnt that if you can find your center of strength, and give yourself devoted time to heal and grow, then you truly can come out of anything still standing."
Sheri xo
To read more: HERE